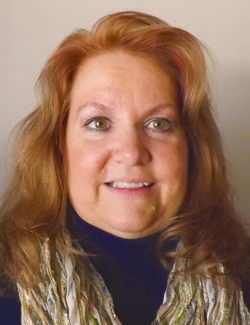 P: 801-483-5232
E: kjohnson@morrismurdock.com

Office Hours:
9:00a - 6:00p (M-F)
10:00a - 2:00p (Sat)

Office Address:
Morris Murdock Travel
Bountiful Office
320 West 500 South Suite 140
Bountiful, UT 84010

Office Map: Satellite Zoom
Need Google Earth? Download


Karen Johnson
, Travel Specialist
Travel Industry Start Date:
1991
Destination Specialty:
Areas of Expertise:
Family, Disney, LDS History, Group, Luxury, Cruise, Missionary Pickup,
Awards:
Gold Club (7 years); Disney College of Knowledge Graduate; Princess Cruises; Puerto Rico Specialist; Hawaii Specialist; Mexico Specialist; Murdock Travel School
Places I've Traveled:
Karen has recently traveled to Alaska; Hawaii; California; New York; Florida; Disneyland; Disney World; Great Britian; Italy; Mexico; Caribbean; Canada; Fiji; and Tahiti. She has also been on several cruises.
Biography:
What started as a part-time hobby 16 years ago has turned into a full-time career. I am passionate about travel and enjoy creating "once in a lifetime" memories for clients. I have planned vacations for many unique groups–such as performance teams, high school trips, family reunions, Alaska fishing, and business incentive groups. I have extensive knoweldge about Disneyland, Alaska, Mexico, and the Hawaiian Islands.
Customer Comment:
""I appreciate Karen because she has gone on many of the same vacations our family is interested in. She can provide personal knowledge about various destinations, she is honest with us, and she always tries to get us a great deal."

"Karen has been our travel agent for over 10 years, and we will continue to turn to her for all our travel needs."

"Karen took time to explain options with us, which made me feel great. I will definitely call her again for our travel needs."

"Dear Becky,
I just want to compliment two amazing agents! Karen Johnson and Cindy Butler have been doing my Up with Kids! trips for many years now, but the Humanitarian Mexican Cruise that we just completed was so perfectly arranged, it far surpassed any trip yet! They really put their heart and soul into every detail, and the experience was "life changing" for everyone involved.

If there is a 100% award.........they should receive the 200% award! I have loved and admired 'my girls' for years, but what they did for my students and parents will be appreciated forever. A huge 'hip hip' for the best group travel agents in Utah!!!!

Sincerely,
Nancy Scott
Director, Up with Kids!"
Recent Travel Photos: (Click to enlarge)