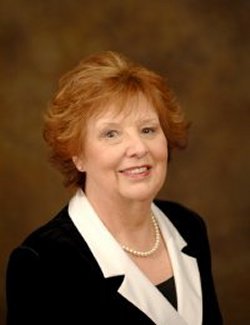 P: 801-483-5236
E: cmiller@morrismurdock.com

Office Hours:
9:00a - 6:00p (M-F)
10:00a - 2:00p (Sat)

Office Address:
Morris Murdock Travel
Draper Office
404 E. 12300 S.
Draper, UT 84020

Office Map: Satellite Zoom
Need Google Earth? Download


Claudia Miller
, Travel Specialist
Travel Industry Start Date:
1984
Destination Specialty:
Areas of Expertise:
Family, Disney, Luxury, Cruise, Missionary Pickup,
Destination Expertise:
Cruises (Caribbean, Europe, Alaska etc)
Mexico (All cities)
Hawaii (All Islands)
Europe (All countries)
So. Pacific (Australia, New Zealand, Fiji, Tahiti etc)
Disney Vacations
So. America (Brazil, Peru, Argentina, etc)
China
LDS Church History Tours

Awards:
Gold Club (10 years)
2009 - Employee of the year
Princess Cruise Academy
Hawaii, Mexico, Australia, Tahiti, and Disney Specialist
Top Producing Agent (Dec. 2006)
CTC Program (Certified Travel Consultant)
Carlson Wagonlit "Certified Leisure Travel Consultant"

Places I've Traveled:
Claudia has traveled to Hawaii; Cancun; Puerto Vallarta; Mazatlan; Cabo; Costa Rica; Egypt; Disneyland; Disney World; Turkey; Alaska; Fiji; China; Tahiti; New Zealand; Australia; London; Scotland; Ireland; France; Germany; Belgium; Holland; Switzerland; Denmark; Norway; Sweden; Italy; Greece; Israel; Austria; Prague; Budapest; Brazil; Korea; Thailand; Canada; and various destinations throughout the United States. She has also been on an Eastern, Western, and Southern Caribbean Cruises as well as Alaskan and European Cruises.
Biography:
The most exciting part of being a travel consultant is assisting others with their travel plans. I began with Morris Murdock with the conception of the Morris Air Service Charter, I organized and operated the Scrambler Senior Citizen Travel Club consisting of 11,000 members, and I became a Mexico, Hawaii, Florida, and Alaska Travel Guide. I then worked as a travel consultant and tour guide for Morris Murdock Travel. I currently work in the Draper office as a travel specialist and tour escort. I have hosted several travel radio shows (KSL, KALL, KXRX, and KDYL), informing listeners of travel specials, discounts, tips, and providing destination and cruise reviews.
Customer Comment:
"Claudia was very helpful and knowledgeable. We were a bit nervous about traveling outside of the states, but she assisted us with everything and eased our concerns. She helped us book a very memorable vacation. We were celebrating our 25th wedding anniversary and needed it to be special. It was! We will go back to her for our next travel needs."

"We have worked with Claudia on several other bookings and are very pleased with the service level that she provided."

"We think Claudia is awesome! We have tried other travel companies but have not had the satisfaction we receive from Morris Murdock Travel. We won't go anywhere else from now on."

"Claudia was very courteous and knowledgeable in every respect... We felt that she was more like a good friend than merely a travel consultant."

"Claudia Miller is an excellent employee as well as very informed as to customer relations. We will certainly use her services again. "
Recent Travel Photos: (Click to enlarge)