Traveling to Australia has always felt like a very distant and nearly impossible goal of mine. My grandmother was born in Australia and I was fortunate to have a close relationship with her. She surrounded herself with Australia. She painted images of the gum trees. She had a kangaroo skin rug on the floor, a sheepskin rug on the couch. A black emu egg rested next to brilliant white coral on her mantel. A very large seahorse hung on her wall and now hangs on mine in an 8 X 10 frame. A toy koala that sat on her piano was actually a music box playing 'Waltzing Matilda'. A portrait of her 16 year old self hung in a wooden frame carved in the shape of the Island of Tasmania. Homemade lamingtons were always our Christmas treat; and every night was vegemite on toast for dinner. My visit to Australia felt very familiar.
Southern Crossings, travel specialists for Australia, was the catalyst that made my Australia vacation happen. They provided the opportunity for the adventure of a lifetime; to enjoy the beauty and uniqueness of the Great Barrier Reef, to participate in an outback wilderness experience in the rugged and beautiful Blue Mountains, and to experience the hustle and bustle of downtown Sydney.
There is so much to see and do in Australia that you must select your adventures with care. Sydney is a sprawling metropolis with the iconic opera house and Harbour Bridge as dual focal points. Hiking the bridge is a breathtaking experience providing an unrivaled viewpoint. Or you can indulge your cultural side with a tour of the opera house, built to symbolize the sails of a ship, and an evening performance.. Another experience not to miss in Sydney is the harbor ferry that takes you across the bay to the Taronga Zoo where you will view some of the most unique animals found nowhere else in the world.
The Great Barrier Reef is another great adventure. I stayed at the Emirates One & Only Resort on Hayman Island. It began with a flight into Hamilton Island Airport—one of the most beautiful runways with the tips of the airplane wings hanging over the clear turquoise water on both sides as I landed. Hayman Island belongs to the Whitsunday Island chain and offers access to the Great Barrier Reef as well as a plethora of water sports such as snorkeling, diving, sailing, kayaking, paddleboards, yachts, and airplane and helicopter flights to carry you to and over neighboring islands. This is an ultra luxury experience and as Southern Crossings states, "Our passion is creating stunning one-of-a-kind experiences for luxury travelers, and we've built our reputation on raising the most un-raisable of eyebrows."
The Emirates One & Only Resort in the Wolgan Valley was another exceptional experience. Each villa is a private lodge with a large living room, double-sided fireplace, private swimming pool, and mountain bikes. A fully screened porch offers viewing opportunities of the wallabies, wallaroos, and wombats in the area. Wolgan Valley in the Blue Mountains, offers nature-based activities such as horseback riding, nocturnal wildlife viewing and star gazing safari, tennis, archery, campfires, and an authentic historical homestead. This was a luxurious mountain retreat with award winning fine dining and fun.
The next stop on my Australian holiday was an amazing blast from the past. My husband, John, was able to meet with long-time friends in Adelaide and re- visit places he knew when he had spent two years in Australia. Some places were new but many were still the same as they were 40 years ago. It was a tearful good-by but a hugely rewarding visit.
Our last stop was Tasmania. There is much to see and do there, but my visit was purely personal. I was able to see where my grandmother was born and raised, the streets she walked to get to school, and meet cousins I had connected with through social media. It was another rewarding visit.
Australia is a fantastic place to visit; and I would highly recommend touring this beautiful country. It has so much to offer. Don't forget your swimmers! When driving always stay left except when over taking and even if there is a lumpy flight, you know she's right! Too right and G'day mates!
---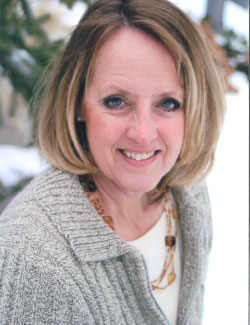 About Julie Best:
I have worked with LDS Travel Study for four years, which is now a part of Morris Murdock Travel, as an LDS Church History Tour Developer, before coming to Morris Murdock Travel as a leisure travel agent. I graduated from BYU in 2003 with a degree in Geography after raising my four children. As a family we love to travel the world for personal enrichment and also humanitarian reasons.
Travel allows you to collect unforgettable memories from events and adventures that will last you the rest of your life and increase your understanding of people and cultures. It is better to build memories rather than regrets. Mark Twain once said, "Travel is fatal to prejudice, bigotry and narrow-mindedness. Remember the joy is in the journey. I hope you enjoy your next adventure as much as we have enjoyed ours!"
I am a graduate of the Princess Cruise Lines Commodore Program, Rail Europe Certified, Carnival Cruise Lines Bachelor of Fun, and Disney College of Knowledge.
I look forward to helping you to create your dream vacation! Call me today at (801) 483-5230