I traveled to Dubai from October 4th – 12th, 2021. This was one of my favorite trips ever, as I was able to take a group of 12 people on a once-in-a lifetime luxury vacation experience!
We had a few hiccups getting to our destination due to the COVID-19 travel restrictions. Our departure was on a Monday, which made our PCR testing challenging over the weekend. Some of us had to pay $ 250.00 to get a second test done at the airport the day of departure, because we did not receive our test results on time. The results were actually received a week later, when we were already in Dubai!
Dubai is one of the few cities in the Middle East that are very open to welcoming tourists. It is one of seven municipalities comprising the United Arab Emirates. It has a perfect mix of cosmopolitan city, with traditional aspects of the local culture. It is such an amazing destination, with so many unique attractions, that you need at least a month to see and do it all! It is impossible to try everything Dubai has to offer in one single trip!
Dubai is considered a safe travel destination. They are very strict with regards to community regulations. There are definitely some different laws, and we should adjust our behavior as a sign of respect to local customs.
The historic area is relatively small, but it is fascinating! It is recommended to take a tour. You can start with a visit to the Jumeirah Mosque, one of the few mosques open to non-Muslims. Cross the creek by traditional "abra" (water taxi) to soak up the aromas of the spice souk. Visit the souks and the Dubai Fort. The souks are small compared to those in Istanbul or Egypt, however, one can usually spend several hours strolling the alleyways and be stunned by just how much gold it is possible to wear!
There is so much to do, that you could be skiing on real snow one minute then riding sand dunes the next. Some of the Must Do activities in Dubai are:
Burj Khalifa, famed as the tallest building in the world
The Dubai Water Fountain – the world's biggest choreographed water fountain
Shop at the world's biggest mall - The Dubai Mall
Old Dubai
Visit the Dubai Miracle Garden, the world's biggest natural flower garden
Swim with sharks at the Dubai Aquarium
Skydive over the Palm Jumeirah
Sand Dune Bashing
Camel Desert Safari
Stay in the World's First Seven-Star Hotel (Burj Al Arab)
Hot Air Balloon Ride over the dessert
Indoor Skiing
Ride the World's Fastest Roller Coaster (Ferrari World)
Zipline over the Dubai Marina
Eat dinner in the Sky – 164 ft. above the streets of Dubai
Drive a Supercar through beautiful desert terrain and the city
Helicopter ride over Dubai
A highlight of this trip, was the opportunity to attend the World Travel Expo 2020. We were able to visit several pavilions from 190 countries represented, featuring their achievements, culture, art, technology, etc.
This was definitely a trip of a life time! If I could change anything, is going when the temperature was a little bit lower. Even going a week later in October would have made a difference and it would have been more enjoyable!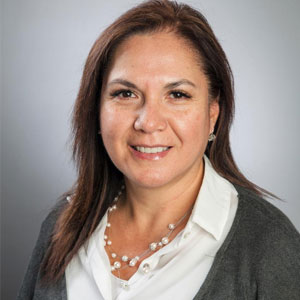 Happy travels!
All the best,
Carol Alegre
Morris Murdock Travel - Salt Lake City
(801) 483-6165
This email address is being protected from spambots. You need JavaScript enabled to view it.